"Destiny". There's that word again; a bit obscure and off somewhere in the distance and not really within our grasp of understanding. We know it's out there; somewhere we're going, but we don't know exactly where.
I have this weighty sense that there's something big coming; something that I'm a part of now, but still moving into, that defines who I am. I understand that I don't fully know yet, the fullness of who I really am but as long as I commit to following Jesus through every step, He will be faithful to get me where I'm supposed to be. As long as I'm obedient to take each step as it comes, I'll get there and He'll equip me as I go.
So today, I look back and I say, "WOW. I never expected to be here." You may very well be saying to yourself the very same thing, 'cause as long as we've taken each step, eventually we will be many steps away from where we once were. And that my friend can be a very good thing.
Today I find myself loving a group of women whom I never expected to love; a group of women who were once strangers, some young and a few older, all sporting tough exteriors in order to resist the exposure of their true selves. I never expected to be supporting a group of women, who have become sisters, in a faith based residential addiction recovery program; yet here I sit. It's been a year that I have had this great privilege and I've watched many precious souls be changed and transformed by the love of God. They have come in the doors of this facility torn up inside, broken, desperate, afraid and full of shame. They have gone out healed, delivered and made whole. There is no better event to celebrate than this.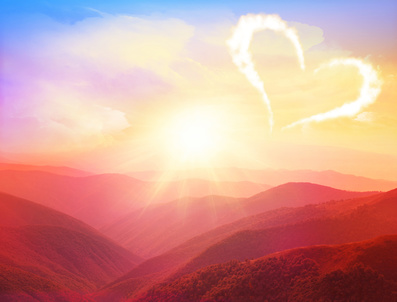 Three beautiful daughters of the King and sisters in the Lord will graduate this coming Monday and I can't wait to see them step out and shine in the glory the Lord has put inside of them.
I am loving this season of life and I can't wait to see the more that Christ leads me to.
You too have a destiny; a place and sphere of influence that is yours in this world. You are here to bring God's Glory to earth and to advance His Kingdom like only you can. You are unique and you have a unique expression that someone needs to experience in order to go from here to there; to move them into a life changing relationship with Jesus and into their very own divine ordained sphere of influence.
We currently have ten residents at the Windsor Life Centre, in Windsor, Ontario, but there is still more room! If you know of a woman caught in the clutches of addiction, guide them here for more information about us.
"Windsor Life Centre is a non-profit, non-denominational, Christian-based drug and alcohol treatment centre devoted to the care and recovery of women 18 years of age and older."
On April 30th, 2016, Windsor Life Centre is having one of their biggest fund raisers along the Detroit River waterfront; a walkathon to help women "walk away" from addiction. I am registered as a walker and I would so appreciate any and all support that you are willing to offer. If you are local and you are willing to help me raise funds for this worthy cause, please email me at barbaradesimon@gmail.com and I can arrange to collect from you. If you are not local, please click the link to the home's website and simply make your donation online, directly to the home.
It is the support of generous givers like you that enable The Windsor Life Centre to do this very important and vital work. Thank you for becoming a part of the stories shaped by this amazing home!