"The Lord is my shepherd; I shall not want. 2 He makes me to lie down in green pastures; He leads me beside the still waters.3 He restores my soul; He leads me in the paths of righteousness For His name's sake.4 Yea, though I walk through the valley of the shadow of death, I will fear no evil;For You are with me; Your rod and Your staff, they comfort me.5 You prepare a table before me in the presence of my enemies; You anoint my head with oil; My cup runs over.6 Surely goodness and mercy shall follow me All the days of my life; And I will dwell in the house of the Lord Forever."
Psalm 23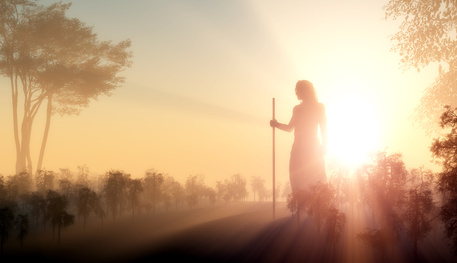 Sometimes our homes can feel more like a war zone than that safe haven, we would like them to be. Husbands and wives on different pages, teenagers trying to assert their independence, children with attitude and no one seems to want to co-operate with each other or help one another. Strife. Sometimes it just feels like constant strife.
This is not what God wants for His children.
Yesterday, two beautiful women of God sat with me in my living room as we poured our hearts out to God for our families. We were warring for our husbands, our children and our homes. We were 'Warring Wives'. We were taking back our territory from the enemy's hands and we were evicting the 'squatter' from our homes.
As we neared the close of our time in prayer, the Lord impressed upon my heart the image of Him being our shepherd and Psalm 23 took on new power as I read it and prayed it back to Him.
Be encouraged today knowing that in the midst of the strife, Jesus is your good shepherd, gently leading, directing, comforting, protecting and giving His peace. Look for Him. See through the fog that flesh and selfishness creates, look down from heaven where you are seated with a new perspective; heaven's perspective. See your family members with new eyes; heaven's eyes. See Jesus, the good shepherd, in the midst of your strife.
Jesus is your good shepherd. A good shepherd never leaves the flock and never leaves the one that's gone astray. He always seeks the one who is lost and He never, never, leaves His sheep in want. You shall not be in want in your shepherd's arms. When His sheep lose their footing and fall, He comes along side and with His strong arm of compassion and forgiveness, rights the sheep, back on their feet again, so that they can stand.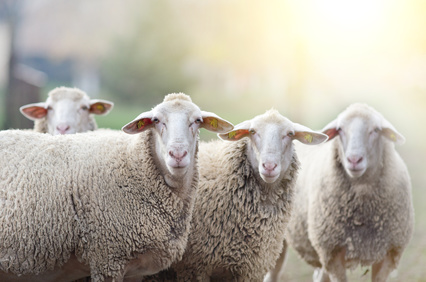 The good shepherd gives you peace and rest and leads you to lush green pastures, where there is lots of food. He leads you to quiet waters where you can drink and be refreshed. He restores the broken pieces of your soul and He restores them so well, that it's as if your soul was never broken.
He guides you along the path of righteousness and goodness for His name's sake, and even when you journey through the valleys of strife and grief, fear has no grip on you because He is always with you; walking along side bringing you comfort in His presence.
The Lord prepares a feast  for you at His  table. He saves you a seat, right next to Him, for all your enemies to see. He honours you, fills your cup to overflowing and pours His blessing and anointing on your head.
Because  you are the Lord's, goodness, mercy, blessing, and love will follow you, will seek you out, will even chase you down, all  the days of your life.
This is truth  friend, and truth  always trumps what appears to be happening in this fallen world. Keep your eyes focused on Jesus, the Good Shepherd, the One Who has NOT left you alone but is leading you right through that strife to the other side.