I've got great news this morning! Our God heals! In the last part of Exodus 15:26, God declares, "for I am the Lord, who heals you."
As I dove into the Word this morning, the Lord once again led me to a wonderful devotional and story of healing and restoration. In my devotional Bible, as I turned to Proverbs, my eye caught the title of a devotional a few pages back, entitled "Delight Only in Him", written by Debbie Smith and I was immediately prompted to read it. Debbie briefly shares her story and struggle with Anorexia and how the Lord used Psalm147:10&11 to speak to her.
"His pleasure is not in the strength of the horse,
nor his delight in the legs of a man"
Debbie writes, "I was struggling with anorexia nervosa when that verse jumped out of the page and hit my heart. I had been obsessed with the size of legs, arms, waist – with everything about my physical appearance. Here, God tells me that the condition of my heart is important to him, much more important than the condition of my body."
 "The Lord delights in those who fear him,
who put their hope in his unfailing love."
Debbie continues, "I realized that I had feared the opinions of others; I had feared that I would not measure up. I had placed my hope, not in God's unconditional love, but in controlling my weight." 

That may sound very familiar to those who have struggled with Anorexia, but what I think is familiar to all of us is simply, misplaced hope. Most of us will place our hope in something else, other than God; other people's opinions of us, what we see in the mirror, love relationships, bank accounts, and many other things. You fill in the blank. What are those things that you are attempting to control and counting on for joy, happiness, and peace in your life?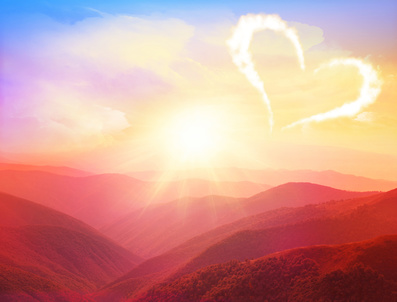 Debbie goes on to describe how her struggle with Anorexia began and then encourages us with her story of healing. She writes, "Night after night I sobbed into my pillow, pleading that God would make me normal. He answered those prayers slowly and gently. First, he showed me my sin and forgave me. He gave me caring friends to talk to, reassurance from his Word, and a wonderful husband. Michael loves me, not my dress size.
And, as confirmation that my healing is complete, God has given us three beautiful children – our three miracles, we call them, since I was told I would never be able to bear children as a result of my anorexia."
Wow! God restores. Even when we mess up, He forgives but He also goes further! He restores and redeems the things that we may have lost because of our sin. Have you been told by a doctor that you will never have children? Is it because of something in your past? Have you lost hope and accepted those words?
What about, "well, you did that so now you have to live with the consequences. It's what you deserve. Too bad." Have you heard those words ringing in your head? Those are the words of lost hope. Those are the words of defeat and as a child of the King, 'defeat' is not in your vocabulary! God does not give us what we deserve, He gives us amazing grace. It is time to forgive yourself and to accept Christ's sacrifice and forgiveness in its fullness. God is not punishing you and God does not want you in bondage – He died to set you free.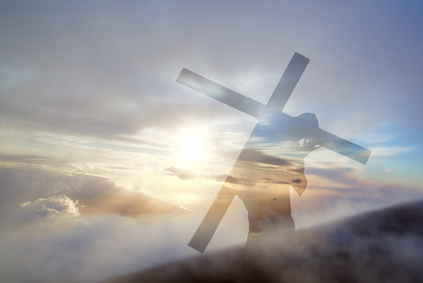 Put your hope in the Lord and back into His unfailing love; He is your redeemer. It is time to release those words of defeat – allow the doctor's words to fall to the ground and give God the last Word over your situation.
 "I have swept away your offenses like a cloud, your sins like the morning mist.
Return to me, for I have redeemed you." Isaiah 44:22 NIV
 "Christ redeemed us from the curse of the law by becoming a curse for us, for it is written: "Cursed is everyone who is hung on a pole. He redeemed us in order that the blessing given to Abraham might come to the Gentiles through Christ Jesus, so that by faith we might receive the promise of the Spirit."
What does 'redeem' mean? Redeem means to gain or regain possession of something in exchange for payment. Jesus Christ has made the payment necessary for God to regain possession of you and to cause you to regain possession of everything you were meant to have, including children. God's Word clearly says in Genesis, that God's intention for man was for them to multiply, increase in number, fill the earth and subdue it.
 "Behold, children are a heritage from the Lord,
The fruit of the womb is a reward."
 "Your wife shall be like a fruitful vine In the very heart of your house, Your children like olive plants All around your table. Behold, thus shall the man be blessed Who fears the Lord."
 Beloved, God is for you and not against you. He is waiting for you to put ALL of your hope in Him and to trust Him with it. Rest in His arms as He works it all out for your good.
 Prayer: "Lord, forgive me for believing the words of doctors over your Word. Your Word is truth Lord and your Word alone. I choose to release the doctors words and not put my faith in them anymore, but to put my faith in your promises. I know that the doctor only sees in the natural but God you have given me spiritual eyes to see in the Spirit and to see what's possible with you. I choose to believe that you are my Healer and that your desire is to bless us with children. Forgive me Lord for putting my hope in anything other than you. Forgive me Lord for hanging on to guilt over my sin and forgive me God for thinking that I somehow could pay the price for my sin. I believe that your Son Jesus paid the full price for all of my shortcomings and that His blood washes me clean from every infraction, no matter how grievous. I believe that Jesus has redeemed me from every curse and that I am free in your love. I accept your forgiveness Lord and I choose to forgive myself. I release all regret to you. Father, I ask that you would complete my healing by restoring to me everything that my sin has caused me to lose. Would you restore to me peace, joy, health, youthfulness, the fruit of my womb/seed and the generations to come. In Jesus' Name, Amen"